Random Quotes let daily quotes inspire you to live your best life and motivate you to make headway towards your personal goals.
Let our random quotes app guide you through your day in a healthy, positive, and inspirational way.
You need to set number of quotes to be fetched using the scroll bar then click fetch button.
App is very basic and simple for any one to use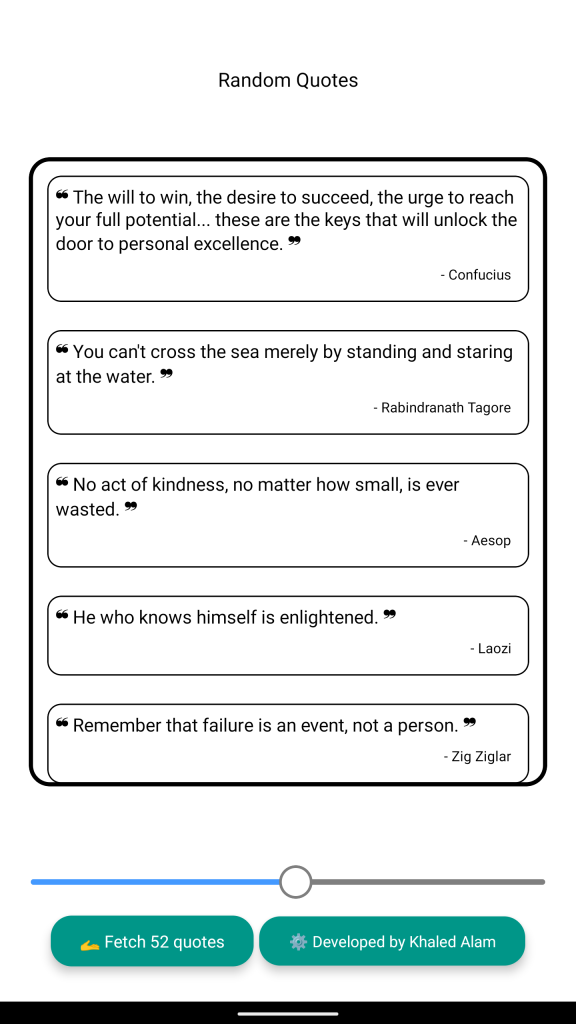 App is available on Google Play Store – Android Apps on Google Play
Download for Android: https://play.google.com/store/apps/details?id=net.khaledalam.randomquotes